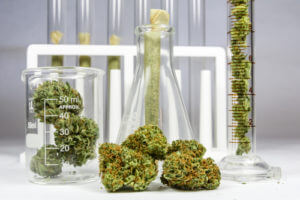 Nightmares can be often terrifying and they can hinder your sleep. A lot of people experience nightmares persistently. This can have a negative impact on their sleep and they can experience different health issues like fatigue and tiredness. Sleep deprivation can also increase the risk of health conditions like stroke, obesity, seizures, heart diseases, asthma attacks, diabetes mellitus, etc. Sleep disorders can also affect your mental health and lead to depression, confusion, anxiety, etc.
A lot of people experience constant and persistent nightmares, especially those who are suffering from conditions like PTSD. So it is important for them to control nightmares for getting better sleep and prevent the risk of various problems caused by the lack of sleep. People usually use antipsychotic drugs or sleep pills to control such problems and promote sleep. But these medications are not suitable for long-term use because of the severe side effects caused by them.
But now a natural compound called cannabidiol (CBD) is becoming highly effective for controlling nightmares in people. This compound can also promote sleep thereby helping people to eliminate various problems caused by sleep disorders. By using CBD for nightmares, it will be possible for you to control this persistent problem that often hinders your sleep.
CBD For Nightmares
Cannabidiol is found to be able to create an impact on your sleep cycle. You usually dream REM sleep. The use of cannabidiol is found to reduce the time you spend in this particular stage of sleep. This ability of CBD can be beneficial for controlling nightmares and promoting sleep. Additionally, CBD can alleviate anxiety, stress, depression, PTSD, etc. that can often hinder your sleep. Hence, a lot of people use CBD for sleep disorders caused by such problems.
Even though CBD can control nightmares and improve your sleep naturally, using this compound for sleep on a long-term basis is not advised. REM sleep is an important stage of your sleep cycle, as it is the period during which your brain activity increases. During REM sleep, the areas of the brain that are associated with learning and memories will be stimulated. Hence, if the duration of REM sleep is reduced, it might have a severe impact on your brain health, memories, and learning.
So it is important to be aware of this effect when using CBD for sleep. You can discuss the benefits of using CBD for promoting sleep with your doctor. He can advise the risk and advantages associated with using this compound. This can help you to decide whether you should switch to CBD from your ordinary sleep pills.