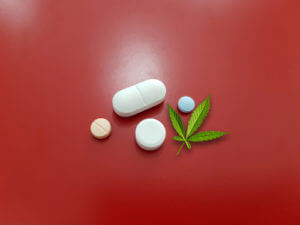 The rise in popularity of Cannabidiol is majorly due to its many health benefits such as its use in managing anxiety, reducing pain, and potential use in cancer treatment. It is now becoming more popular as they can be used in pets too. Using CBD for pets such as cats in their daily routine will endow the beneficial effects for them too. This is because both humans and vertebrate animals including cats have an endocannabinoid system. There are stigmas about these products and many are false. This primer will help you understand everything about CBD products for cats.
What is CBD Oil for Cats?
Cannabidiol or CBD oil is extracted from the flowers and leaves of the hemp plant. There are more than 100 active compounds, out of which CBD and THC are the two major active compounds. As CBD is not psychotropic it does not give a high effect like THC and so it is safe to use in cats.
One of the more popular products made from CBD oil is tincture. This is made by letting solvent through hemp plant materials making to release the cannabinoids into the solvent.
The effect of CBD varies from felines as their physiology and personalities are different. It is the same with dosage too. It is advisable to consult with your veterinarian before you start giving CBD oil to your pet.
Benefits of CBD Oil
Its anti-inflammatory quality is useful in treating swellings that happen due to arthritis in older cats. It is useful in the treatment of anxiety and depression by enhancing neurological functions as well as helps in resetting the hormonal balance. CBD is useful in suppressing epileptic seizures in cats and in alleviating the side effects of cancer treatment. Applying CBD oil can make their skin and fur coat shinier, stronger, and soft.
Side Effects
The most common side effect when using CBD in cats is sedation. So, keeping a tab on your cat's nap schedule when giving CBD is very important. The other side effects are lethargy, nausea, and loss of appetite. So, you have to consult with the veterinarian to assess the right dosage. Last but not least you have to note the amount of CBD in the oil to get the dosage right.
It is obvious by now that CBD is beneficial to cats and can be used to alleviate symptoms of various ailments but cannot cure them.