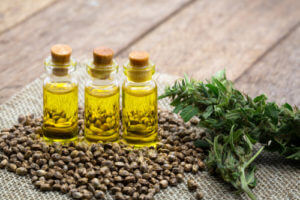 The popularity of CBD oil for dogs is rising exponentially. Many studies have proven that CBD is very effective in treating many of the health disorders in dogs also. Mostly, dog owners buy CBD products for treating anxiety and improving appetite in dogs. But it can also be used for their overall well-being. Here are some important things to consider buying CBD products for dogs.
Look At The Certificate Of Analysis
The first and foremost thing to do before buying a CBD product for your canine friend is to check the certificate of analysis of the product. The certificate of analysis contains all the laboratory test results of the CBD oil used in the product. The certificate shows the amount of CBD present in the products and it is THC-free. If you cannot find the certificate of analysis on the website of the CBD seller, you should probably look for a reputable CBD brand.
Purchase Only Organic Hemp Product
When you buy a CBD product for your dog, make sure that it is organic and contains no chemical additive that may harm your pet. The hemp plant has a unique ability to absorb toxins from the soil. If chemical pesticides are used during the cultivation of hemp, they will be retained in the extract of CBD. Therefore, it is crucial to choose organic hemp products.
Do Not Buy Products Labeled only As Hemp Oil
Some of the products are labeled as hemp oil instead of CBD oil.  Manufacturers do so to evade regulations. If you cannot verify the amount of CBD in the product, you should not buy that product. It might not have a certificate of analysis and probably contains chemical additives that may harm the health of your pet.
Choose Full-Spectrum CBD Oil
Full-spectrum CBD oil contains all the cannabinoids and other compounds of the hemp plant, including THC. The full-spectrum CBD oil will provide the benefits of the whole plant, which is commonly known as the entourage effect. All the compounds in the full-spectrum CBD oil will work together to give better relief from the health disorder that your dog has.
Buy CBD Tincture For Therapeutic Use
There are a lot of CBD-infused treats and chews available in the market. However, if you are looking for maximum potency and purity, CBD oil tincture is a better option. With a dropper, you can control the dosage of CBD. It has another benefit; if your dog refuses to consume CBD treats, you can add a few drops of CBD oil directly to the favorite food of your dog.