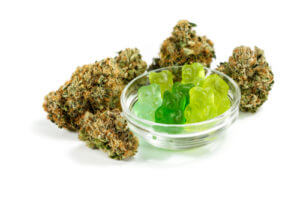 CBD water is a new addition to the CBD industry that is now becoming popular among users.  This product is loved by people because of the discreetness and ease of use it offers. CBD water is one of the wide varieties of CBD products available in the market. This product has its own features and characteristics in comparison with other CBD products. You have to be aware of the pros and cons associated with this product before deciding whether it can be suitable for you. Therefore, we list some of the benefits and drawbacks of CBD water for your knowledge.
What Is CBD Water?
CBD water is just your sparkling water that comes with CBD. Drinking CBD water can help you to derive the benefits of CBD. A lot of people prefer this product over other CBD products, as it is easy to include in their everyday routines.
As CBD is not water-soluble, mixing it with water can be difficult. But manufacturers have come with a solution that can be useful for infusing CBD with water. They use nanotechnology to combine CBD with water. Nano CBD particles can be infused with water easily.
Apart from facilitating the infusion of CBD with water, nano CBD particles can also be useful for increasing the absorption of this cannabinoid by the body. Therefore, the use of nano CBD particles can help to get higher CBD bioavailability thereby enhancing the health benefits you can derive.
However, the concentration of CBD present in CBD water can be less when compared to other CBD products. So it might not be possible for you to get intense effects from this product.
Benefits Of CBD Water
The following are some of the benefits of CBD water:
As CBD water comes with nanoparticles, it will be possible for you to increase the absorption of CBD thereby offering better benefits.
This product can be easy to incorporate into your daily routines.
If you want products that are discreet for consuming CBD, then CBD water can be a great option for you.
They are easy to get and use.
Cons Of CBD Water
CBD water has some disadvantages too. They include:
CBD water can be costly than other CBD beverages.
The concentration of CBD will be low in this product when compared to other CBD products. So it may not provide intense results.
As CBD water is usually stored on the shelves of grocery stores or other shops, its quality can be degraded easily by factors like air and sunlight.
So if you are planning to buy CBD water, make sure to consider its pros and cons to find out whether it can be a suitable option for you.