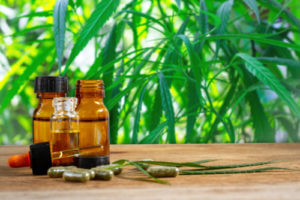 When you hear CBD for pets it might be hard to believe at first. All mammals especially vertebrates have an endocannabinoid system. Hence our pets can benefit from CBD like us. The CBD products for our pets are tailor-made for their unique tastes and needs.
How CBD is Beneficial for Pets?
CBD for pets helps in the proper functioning of the endocannabinoid system of our pets and assists to maintain their health and wellbeing. The health benefits of CBD oil are properly functioning endocannabinoid system promotes cardiovascular functions, neurological functions, and emotional health of pets. The American Veterinary Medical Association has acknowledged the potential health benefits of CBD for pets. CBD oil from hemp complements the dietary requirement of pets. CBD products derived from hemp allow Pet owners to provide their pets dietary and nutritional benefits of cannabinoids without worrying about the high. The CBD levels in these products are adjusted to the needs of these pets as their requirement is lower than an average-sized adult human. They come in flavors to suit your pet's preferences. There are wide varieties of pet-specific CBD products from pet treats to tinctures to improve their well-being.
Different forms of Pet CBD Products
Some of the pet-specific CBD products are capsules, tinctures, treats and sprays, and CBD oil.
How to Give CBD to Your Pets?
The best way to give your pets CBD is by mixing in their food and usually cats and dogs do not mind the taste of CBD oil in their food. Water-soluble CBD products or CBD oil can be given by mixing it in your pet's water dish. You could also apply it directly to their mouth. The easiest method is to give your pets CBD treats as the levels of CBD in them are very specific to your pet's requirements and pets are motivated by treats and hence it makes this method very effective.
Side Effects of Cannabidiol on Pets
There are possible side effects of CBD for pets and pet owners must be aware of this. These include drowsiness, dry mouth, and lower blood pressure. It is assumed that high doses are responsible for these side effects. Usually, the right dosage for your pets will be specified on these products and owners must keep this in mind.
The Pet CBD product market will grow exponentially in the coming years and more pet CBD products will become available in the market.